The older I get, the more I embrace imperfection.
I leave behind the ideals of perfectionism and take comfort in knowing that I'm a work in progress. With the weight of perfectionism off my shoulders, I can go out into the world, learn new things, start new projects, meet new people, and pursue new goals by taking action that is unencumbered by worry and anxiety that I won't measure up. A heavy weight is lifted off my shoulders.
The "me" that spent so many years searching and yearning for the perfect body shape, the perfect weight, the perfect pair of shoes, the perfect man, the perfect friend, and the perfect job, has come into her own (in my 50s) feeling confident that chasing those dreams is a waste of my time.
Perfection is ethereal, and trying to pin "it" down is time wasted. As I age and realize that each moment is precious, my acceptance of things is growing stronger.
Why am I thinking about imperfection as Mother's Day approaches?
Contemplating the Act of Mothering
With so much pain in the world, a day to celebrate mothers can bring much-needed solace. Those of us—and I'm lucky to include myself in this group—who have loving relationships with our mothers can take time to express and receive love from the person who brought us into this world (whether biologically or figuratively). Some of us will honor our biological mothers, while some will choose to honor any number of other people who mothered us. In whatever form mothering was received, we will honor those who cared enough to comfort us, support us, and take part in helping us become the person we are today.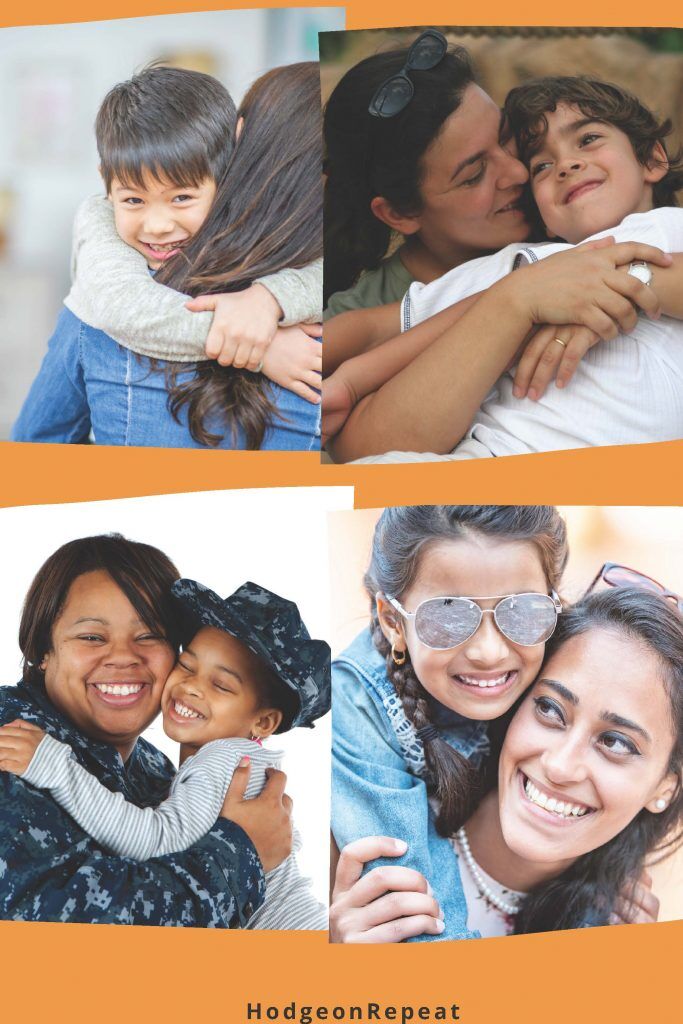 For those who weren't mothered in ways that felt good, for those who have lost their mothers or felt the brunt of the heavy load in their mother's absence, Mother's Day may not be as bright. That's what has me thinking about imperfection. My childhood was far from perfect, and my relationship with my mother had some dark days, but we managed to come together over time to form a loving family.
My own mothering of my daughter hasn't been perfect either—I've made mistakes, said things I regret and overstepped boundaries in ways that hurt my daughter. Of course, my mistakes were all unintentional, but my imperfection had an impact on my mothering, and my daughter's experience of being mothered. I did the best I could, just as my mother did the best she could. But, in the end, we were imperfect, and our children carry the burden of our imperfection. We hope we can mend it; we hope we resolve it, but sometimes all we can do is accept it, try to make amends and move on.
Along with my biological mother, other people mothered me along the way: my grandmother, my best friend and my partner. Here I am not talking about a birth mother, but about those who come into our lives and give us such complete comfort and solace from pain that they take on the role of mothering through their actions. When mothering is a verb, we find that even if our relationship with our biological mother was imperfect, we still might have had the opportunity to be mothered.
Mothering (the Verb)
It turns out that mothers are so vital, we've turned their loving actions into a verb: Mothering. Mothering consists of all the essential acts of love and kindness that make someone feel safe, protected and special. The act of mothering crosses the boundaries of age, race, gender and religion. Everyone can share their love by cultivating a mothering spirit.
In celebration of mothering, that nurturing act of offering comfort and kindness to another, I offer these words of praise:
Mentoring • masterful • magnificent • magical • merciful • magnetic
Outstanding •original •open-hearted •observant •optimistic
Talented • terrific • trustworthy • tenacious • transformative • truthful • touching
Hugable • honey • honorable • healing • heartfelt • heavenly • humble
Everlasting • essential • empathetic • energetic
Rational • righteous • responsible • relatable • robust • relevant
5 Journal Prompts in Celebration of Mothering
For my fellow journal writers, I offer these journal prompts in honor of all the mothers in our lives. Try them out as you contemplate: the role that your mother played in your life, the role that others played in mothering you, and those who you have mothered.
If you had to pick one flower, one animal and one food to describe your mother (or someone who mothered you), what would you choose and why?
When you look back on your life, who will have made the greatest impact? Is it your mother, a family member, a partner, yourself? How?
Which of your mother's traits and values do you pass on through your relationships with your family and friends? Why?
Have you accepted the imperfection in your relationship with your mother (or in your relationships with those you mother)?
If your mother (or someone who mothered you) were a song, what song would they be? Why?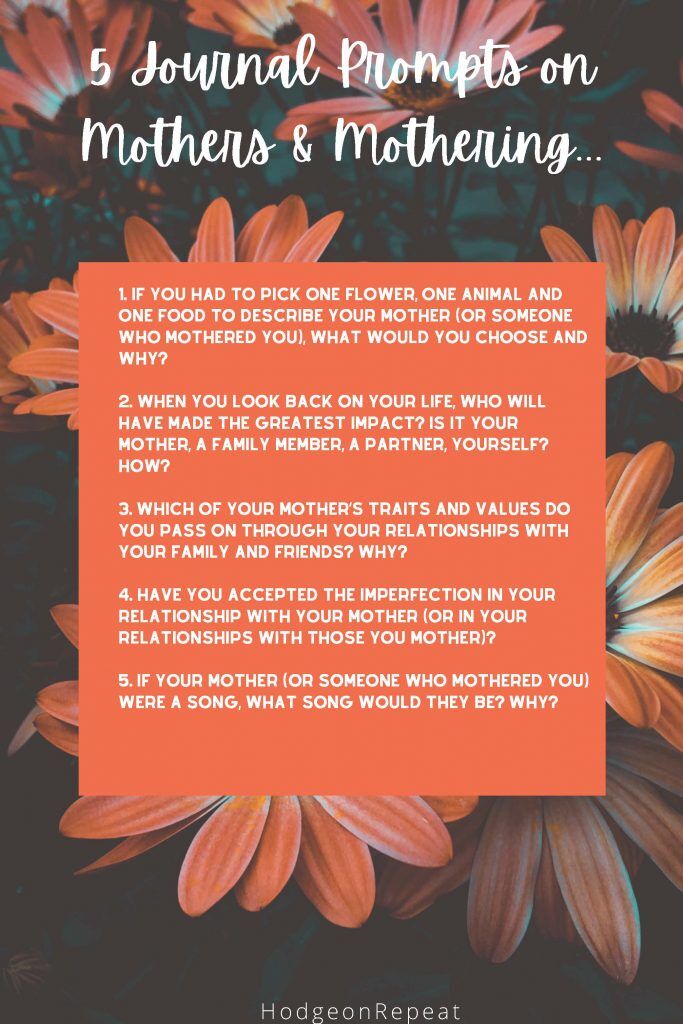 Happy journaling! Happy Mother's Day! Happy Mothering! 💜💙
Looking for a new journal? Check out my collection of journals, meal planners and notebooks on Amazon.
Connect with Me: