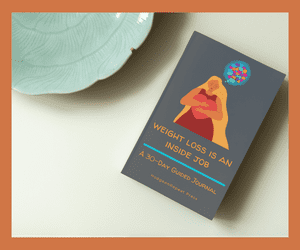 Start a 30-Day Journaling Practice
My latest weight-loss guided journal, Weight Loss is an Inside Job, will take you on a 30-day journey of inner exploration. Use the journal alongside any food and exercise plan to help you process your feelings and emotions in positive ways that support your new healthy habits.
The journal contains daily weight loss journal prompts that are designed to help you stay motivated as you examine your emotions, uncover beliefs and challenge old ways of negative thinking. It's a companion guide that will help you stay committed to your new health and fitness goals.
Try Journaling: 30 Days of Weight-loss Prompts!
The key to successful weight loss and fitness lies deep within you. Some call it motivation, your intentions, or your self-talk. It's the sum of your feelings, behavior patterns, daily habits, and beliefs about yourself. It's deep, and taking a daily dive into questions about how you feel, what obstacles you're facing, and what you intend to do about it, will help you build healthy habits.
You can journal for as little as 5-15 minutes each day. Get started with my FREE sample pages. It doesn't matter how much you write, it's important to start a practice of checking in with yourself. Journaling can be paired with any food plan or exercise routine. Think of it as an ally that will help you explore your thoughts and feelings, as well as your habits and patterns.
You can lose weight on any number of healthy food plans and exercise routines. What's most important is how you feel while on those plans.
How does your food plan make you feel (physically and emotionally), and is it sustainable over time?
Does your exercise program change your mindset and sense of wellness? How?
What do you tell yourself about your progress? How's your self-talk?
Do you have realistic expectations?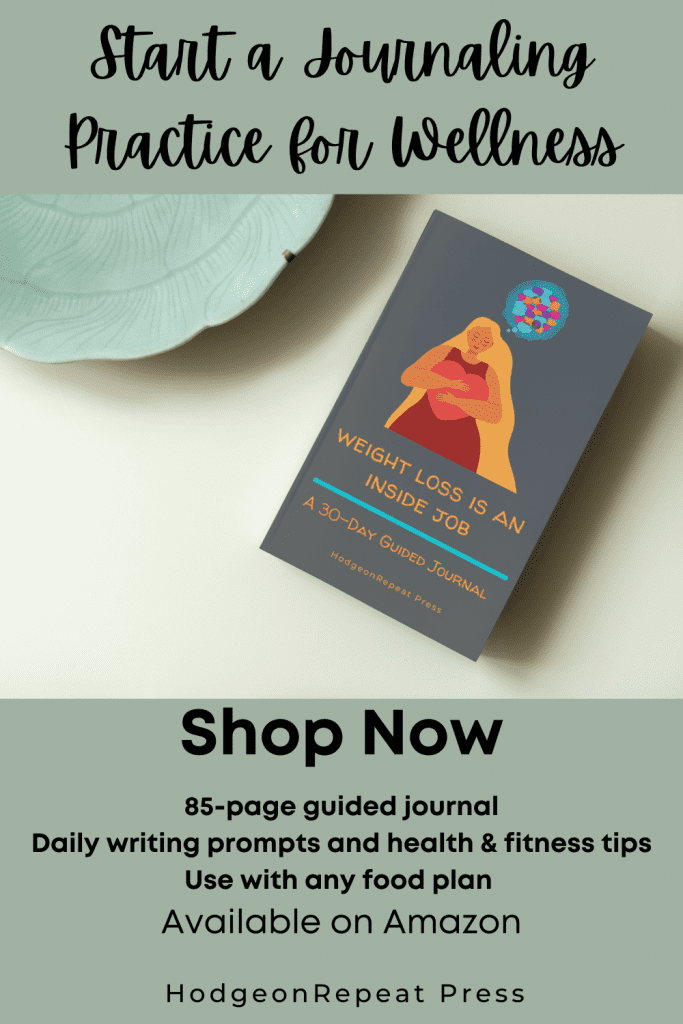 Get started on this inside work and see how journaling can help support your habits. A daily journaling practice will start you on a road to self-reflection that can empower you to make changes that support your well-being and health. Get started today.